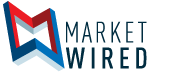 Global High-Density Packaging Report 2015 -- Research and Markets
MCM, MCP, SIP, 3D-TSV Analysis & Technology Trends
/EINPresswire.com/ -- DUBLIN, IRELAND --(Marketwired - February 12, 2016) -  Research and Markets - Dublin has announced the addition of the "High-Density Packaging (MCM, MCP, SIP, 3D-TSV): Market Analysis and Technology Trends" report to their offering.
The explosion of applications in the consumer and mobile space, internet of things (IoT) and the slowdown of Moore's law have been driving many new trends and innovations in packaging. The semiconductor industry now has to focus on system scaling and integration to meet the ever-increasing electronic system demands for performance and functionality, and for reduction of system form factor, system power consumption and system cost.
This paradigm shift from chip-scaling to system-scaling will re-invent microelectronics, continue driving system bandwidth and performance, and help sustain Moore's Law. The challenge for semiconductor industry is to develop a disruptive packaging technology platform capable of achieving these goals.
This report discusses the packaging trends for higher performance and density driving advanced packaging technology solutions for mobile and IoT applications. One of the key enabling technologies to achieve these goals is thin 3D-packaging with integration. Developments have lately been made with various embedding technologies, such as eWLB/Fan out WLP and embedded devices.
Higher integration levels and lower profiles are also achieved with wafer-level processes, at which most R&D is concentrated in the commercialization of 2.5D IC´s (with silicon interposer) & 3D ICs, as well as coreless substrate. Furthermore, there is tremendous pressure to decrease overall package height even with the additional dies stacking through innovation in wafer thinning, TSV, and ultrathin interconnects.
Key Topics Covered:
Chapter 1 Introduction
Chapter 2 Executive Summary
2.1 Summary of Technology Issues
2.2 Summary of Market Forecasts
Chapter 3 Technology Issues and Trends
3.1 Overview of HDP Technology
3.2 Technical Constraints of Integration
3.3 Economic Benefits of HDP
3.4 Technology Issues
3.5 3-D Modules
3.6 Superconducting Interconnects
3.7 Known Good Die
3.8 System In Package (SIP)
3.9 Multichip Package
3.10 Package-On-Package (PoP)
Chapter 4 Applications
4.1 Semiconductor Industry by End Market
4.2 Semiconductor Industry by End Market
Chapter 5 Competitive Environment
5.1 Overview of the HDP Competitive Environment
5.2 Joint Ventures and Cooperative Agreements
5.3 HDP Manufacturers
Chapter 6 3-D-TSV Technology
6.1 Driving Forces In 3D-TSV
6.2 3-D Package Varieties
6.3 TSV Processes
6.4 Critical Processing Technologies
6.5 Applications
6.6 Limitations Of 3-DPackaging Technology
6.7 Company Profiles
Chapter 7 Market Forecast
7.1 Overview of Multichip Modules
7.2 Driving Forces
7.3 System-in-Package (SiP)
7.4 Flip Chip/Wafer Level Packaging
7.5 Worldwide IC Market Forecast
7.6 Worldwide Packaging Market Forecast
7.7 Worldwide MCM Market Forecast
Companies Mentioned - 30 of the 100+ Companies Featured
- ALLVIA
- AMD
- AMITEC
- AT&T
- Advanced Packaging Systems
- Aeroflex Laboratories
- Amkor
- Amkor Electronics
- Analog Devices
- Appian Technology
- BeSang
- C-MAC MicroTechnology
- CNM-IMB
- CTM Electronics
- CTS
- Ceramic Packaging
- Chartered Semiconductor
- ChipSiP
- Conexant
- Control Data
- Cubic Wafer
- David Sarnoff Research Center
- Delco Electronics
- Digital Equipment
- ERIM
- Elpaq
- Elpida
- Elpida Memory
- Eureka
- Freescale
- Fujikura
- Fujitsu
- GEC Plessey
- General Electric
- Hadco
- Honeywell
- Hughes
- Hynx
- IBM
- ILC Data Device Corp.
- IMEC
- Ibiden
- Infineon
- Integrated System Assemblies
- Intel
- Interconnect Systems
- Interconnex
- International Micro Industries
- Intersil
- Jazz Semiconductor
- Kodak
- Kyocera
- Lexmark International
- Lucent Technologies
- MicroModule Systems
- Micron
- Micron Technology
- Mitsubishi
- Motorola
- NEC
- NXP
- NXP Semiconductors
- Oki Electric
- PMC-Sierra
- Pacific Microelectronics
- Packard-Hughes Interconnect
- Panda Project
- Phillips Laboratory
- Pico Systems
- Quadrant Technology
- RISH ASE
- Renasas
- Rockwell Avionics
- Rogers
- S-MOS Systems
- S3
- STATS ChipPAC
- STMicroelectronics
- Samsung
- Samsung Electronics
- Sensonix
- Sharp
- Sharp
- Sheldahl
- Shinko
- Silex Microsystems
- Skyworks Solutions
- Spansion
- Spectra
- TRW
- TSMC
- Tektronix
- Teledyne Electronic Technologies
- Tessera
- Texas Instruments
- Tezzaron
- Thomson Consumer Electronics
- Toshiba
- UTAC
- United Technologies
- W.L. Gore & Associates
- White Electronic Designs
- Z Systems
- Ziptronix
- ZyCube
- nCHIP
For more information visit http://www.researchandmarkets.com/research/bzv4mk/highdensity
Sector: Computing and Technology
Research and Markets
Laura Wood
Senior Manager
press@researchandmarkets.com
For E.S.T Office Hours Call 1-917-300-0470
For U.S./CAN Toll Free Call 1-800-526-8630
For GMT Office Hours Call +353-1-416-8900
U.S. Fax: 646-607-1907
Fax (outside U.S.): +353-1-481-1716
Powered by