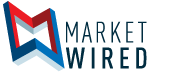 Mattson Technology Announces Availability of 2015 Fourth Quarter and Year End Financial Results
/EINPresswire.com/ -- FREMONT, CA--(Marketwired - January 29, 2016) - Mattson Technology, Inc. (NASDAQ: MTSN), a leading supplier of advanced process equipment used to manufacture semiconductors, announced that the company will make available on February 9, 2016, the financial results for the fourth quarter and year-ended December 31, 2015.
About Mattson Technology, Inc.
Mattson Technology, Inc. designs, manufactures and markets semiconductor wafer processing equipment used in the fabrication of integrated circuits. We are a leading supplier of plasma and rapid thermal processing equipment to the global semiconductor industry, and operate in three primary product sectors: Dry Strip, Rapid Thermal Processing and Etch. Through manufacturing and design innovation, we have produced technologically advanced systems that provide productive and cost-effective solutions for customers fabricating current- and next-generation semiconductor devices. For more information, please contact Mattson Technology, Inc., 47131 Bayside Parkway, Fremont, CA, 94538. Telephone: (800) MATTSON / (510) 657-5900. Internet: www.mattson.com.
CONTACT INFORMATION

Mattson Technology Investor Contact
J. Michael Dodson
tel +1-510-657-5900
fax +1-510-492-5963
Powered by