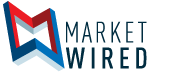 Making History: Sales of Multifamily in 2015 Break Records at Nearly $140 Billion
JLL's Preliminary Numbers Show U.S. YOY Volumes up 31 Percent; Further Growth Expected in 2016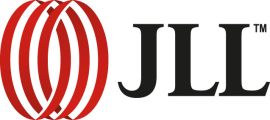 /EINPresswire.com/ -- ORLANDO, FL -- (Marketwired) -- 01/14/16 -- There's no business like the multifamily business, especially when it comes to commercial real estate investment in the United States. According to JLL's preliminary research, the total volume of apartment sales in 2015 not only exceeded last year's record-breaking number -- it crushed it. Investors poured nearly $139 billion into multifamily product, trumping 2014's $106 billion by a whopping 31 percent. And JLL predicts 2016 will keep up the pace.
"For the first time in history, sales in the U.S. multifamily sector are within striking distance of office, which also hit a record in 2015 at $141 billion. The numbers are incredibly compelling," said David Williams, International Director with JLL's Multifamily Capital Markets. "While institutional investors made up the majority of buyers in 2015, we expect foreign dollars to be the 'wild card' in the year ahead. Lagging cross-border investment into the sector will increasingly emerge to boost both volumes and pricing."
JLL's preliminary research, released in advance of the NMHC Apartment Strategies Outlook Conference in Orlando, shows the highest annual growth rate for apartment sales volumes in three years. In fact, the last quarter of 2015 was the strongest quarter ever recorded, with year-over-year transaction volumes up by more than 38 percent to $46 billion. JLL forecasts multifamily volumes will continue to rise in 2016 while at a moderated pace, growing between 5.0 and 10.0 percent.
JLL's experts say a number of factors coalesced to create 2015's "perfect storm" and will play a part in the sector's continuing momentum including:
Large Portfolio Acquisitions: Blackstone's $2 billion purchase of Greystar's 32-property multifamily portfolio, Lone Star's $6.8 billion acquisition of Home Properties, Inc. and its 107-property portfolio and Starwood's pending acquisition of approximately 67,800 multifamily units including a $5.37 billion purchase of Equity Residential's portfolio all made headlines in 2015. The year ahead should show similar acquisitions including the privatization of more REITs.
Development: Perhaps in response to fears of overbuilding, permits for multifamily development began to fall for the first time in the 4th quarter of 2015, and the pipeline of capital into construction has slowed as well. Still, more than 310,000 units in supply from merchant builders should deliver in 2016, providing additional investment fodder with opportunities to acquire Trophy multifamily product.
Rising Rents: Rising occupancies have led to rising rents across much of the nation, reaching year-over-year growth of 4.6 percent at year-end. This compares to 3.5 percent seen in the U.S. office sector, with rent growth expected to remain strong at above-averages rates in the year ahead.
Debt Liquidity: Loan originations from the Government-Sponsored Enterprises (GSE's) including Fannie Mae and Freddie Mac drove outstanding agency debt to surpass $440 billion with year-to-date growth of 7.4 percent at the end of the 3rd quarter. But conduits and banks also accelerated lending, making for an extremely liquid pipeline that's expected to continue in 2016.
"We expect interest rates to play an increasingly bigger part in the buying patterns of investors in 2016. In theory, prices should come down due to the Fed's recent increase in rates, but multifamily Net Operating Incomes (NOIs) are continuing to rise, so that may not play out as expected," said Christine Espenshade, Managing Director with JLL's Multifamily Capital Markets. "We may see some bumps in the road over the next couple of months, but well-capitalized owners, both foreign and domestic, should do very well and push volumes to the upper limits yet again."
JLL Capital Markets is a full-service global provider of capital solutions for real estate investors and occupiers. The firm's in-depth local market and global investor knowledge delivers the best-in-class solutions for clients -- whether a sale, financing, repositioning, advisory or recapitalization execution. In 2014 alone, JLL Capital Markets completed $118 billion in investment sale and debt and equity transactions globally. The firm's Capital Markets team comprises more than 1,700 specialists, operating all over the globe.
For more news, please visit The Investor, an online and mobile app news source providing real-time commercial real estate news to asset buyers and sellers around the world.
For more news, videos and research resources on JLL, please visit the firm's U.S. media center Web page: http://bit.ly/18P2tkv.
About JLL
JLL (NYSE: JLL) is a professional services and investment management firm offering specialized real estate services to clients seeking increased value by owning, occupying and investing in real estate. A Fortune 500 company with annual fee revenue of $4.7 billion and gross revenue of $5.4 billion, JLL has more than 230 corporate offices, operates in 80 countries and has a global workforce of approximately 58,000. On behalf of its clients, the firm provides management and real estate outsourcing services for a property portfolio of 3.4 billion square feet, or 316 million square meters, and completed $118 billion in sales, acquisitions and finance transactions in 2014. Its investment management business, LaSalle Investment Management, has $57.2 billion of real estate assets under management. JLL is the brand name, and a registered trademark, of Jones Lang LaSalle Incorporated. For further information, visit www.jll.com.
Image Available: http://www2.marketwire.com/mw/frame_mw?attachid=2949229
Image Available: http://www2.marketwire.com/mw/frame_mw?attachid=2949232

Contact:
Heather Filkins
Phone: +1 312 228 2139
Email: Heather.Filkins@am.jll.com

Megan Dolan
Phone: +1 312 228 3154
Email: Megan.Dolan@am.jll.com


Powered by