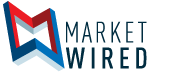 Jobvite Announces New Chief Financial Officer, Peter Maloney
Seasoned Finance Exec Served as CFO at E2Open and Keynote Systems

/EINPresswire.com/ -- SAN MATEO, CA -- (Marketwired) -- 01/12/16 -- Jobvite (www.jobvite.com), the leading recruiting solution for emerging and enterprise companies, today announced the appointment of Peter Maloney as the company's new Chief Financial Officer. Peter is an experienced Silicon Valley finance leader, bringing to Jobvite 25 years of financial management for both public and private companies, including 14 years of executive leadership for software as a service (SaaS) companies.
"I am thrilled to have Peter join our team. His experience as an operational CFO for highly successful companies, both private and public, will be invaluable to us. More importantly, he knows software-as-a-service (SaaS) inside and out, and has successfully scaled operations at companies at exactly our growth stage. The time is right, and we are fortunate to have such a strong executive as Peter to help Jobvite continue to excel through this pivotal next step in our journey."
Peter's accomplishments include equity and debt financings, strategic and corporate development, mergers and acquisitions, strategic and financial planning, managing investor relations, supporting revenue growth, and balance sheet management. Peter's previous experience includes:
CFO of E2Open, a company providing cloud-based, SaaS solutions for supply chain management, where he was responsible for all worldwide finance, administration, and information technology operations. He led the company's initial and follow on public offerings, and completed two acquisitions.
CFO of SNOCAP, Inc. a technology content company focused on the music industry, where he completed both equity and debt financings and the sale of the company to imeem, Inc.
CFO of Keynote Systems, Inc., a public Internet SaaS company where he directed the financial performance for the company and completed eleven acquisitions and two tender offers.


"Jobvite has made, and continues to make, a significant impact on high-growth companies -- particularly in the mid-market -- and I am honored to join a company with such a strong brand and innovative vision," said Maloney. "I'm particularly impressed by the entire team and excited to help Jobvite continue to drive robust, balanced growth and market leadership."
About Jobvite
Jobvite helps companies stay one step ahead of the competitive job market by helping them hire top talent easily, efficiently, and effectively. Our comprehensive and analytics-driven recruiting platform accelerates recruiting with an easy-to-use Applicant Tracking System (ATS), social recruiting capabilities, mobile-optimized branded career sites, a recruiting branding solution, on-demand video screening, advanced analytics, and it seamlessly integrates with HR systems. Focused exclusively on recruiting software since 2006, with offices in San Mateo and London, Jobvite was the first to deliver social recruiting, native video interviewing, advanced scheduling, and CRM. Jobvite has thousands of customers including LinkedIn, Twitter, Schneider Electric, and Gamesys, and was named a leader in the "Forrester Wave for Talent Acquisition, Q3 2015." To learn more and request a free demo, visit www.jobvite.com or follow us on Twitter @Jobvite.
Powered by