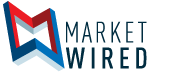 Therapeutic Solutions International Announces the Appointment of Dr. Barry Glassman to the TSI Scientific Advisory Board
/EINPresswire.com/ -- OCEANSIDE, CA--(Marketwired - January 05, 2016) - Therapeutics Solutions International, Inc., (OTC PINK: TSOI) announced today that Barry Glassman, DMD, DAAPM, DAACP, FICCMO, Diplomate ABDSM, FADI, has been appointed to our Scientific Advisory Board. 
Dr. Barry Glassman is a Diplomate of the American Academy of Craniofacial Pain and the American Academy of Pain Management, as well as a Fellow of the International College of Craniomandibular Orthopedics and the Academy of Dentistry International, he is also on staff at the Lehigh Valley Hospital where he serves as a resident instructor of Craniofacial Pain and Dysfunction and Dental Sleep Medicine.
Dr. Glassman is a Diplomate of the Academy of Dental Sleep Medicine. He is on the staff at the Sacred Heart Hospital Sleep Disorder Center, as well as serving as the Chief Dental Consultant to three other sleep centers in the Lehigh Valley.
A popular and dynamic speaker, Dr. Glassman lectures internationally, as well as throughout the United States. In addition to his extensive schedule which includes guest lecture appearances and in-depth courses on joint dysfunction, chronic pain, headache, sleep disorders, and migraine headache, Dr. Glassman is a frequent speaker at major chronic pain and joint dysfunction professional conferences.
"It is our great pleasure to welcome Dr. Barry Glassman to our Scientific Advisory Board along with our other distinguished members we previously announced. Dr. Glassman had previously served as Vice President of Education and Training here at TSI. We intend to pursue the use of nutraceuticals in the field of dentistry and Dr. Glassman has graciously accepted this appointment to us in that endeavor," said Timothy Dixon, President and CEO.
"I'm thrilled to be invited to return to TSI. My previous work with TSI as educational director was very fulfilling. I have spent the last few years creating a bridge for continued care for my private patients while working diligently in a national sleep apnea program. I'm excited about returning to TSI and to work with such an excellent team in both the medical division and to provide insight for the newly developed dental division concentrating on improved oral health concepts," stated Dr. Glassman.
About Therapeutic Solutions International, Inc.
The Company's corporate website is www.therapeuticsolutionsint.com. Our new products can be viewed on www.projuvenol.com and products can be ordered at www.youcanordernow.com.
These Supplement products have not been evaluated by the United States Food and Drug Administration. These products are not intended to diagnose, treat, cure or prevent any diseases.
Safe Harbor Statement
This release contains forward-looking statements that are based upon current expectations or beliefs, as well as a number of assumptions about future events. Although we believe that the expectations reflected in the forward-looking statements and the assumptions upon which they are based are reasonable, we can give no assurance that such expectations and assumptions will prove to have been correct. Forward-looking statements are generally identifiable by the use of words like "may," "will," "should," "could," "expect," "anticipate," "estimate," "believe," "intend," or "project" or the negative of these words or other variations on these words or comparable terminology. The reader is cautioned not to put undue reliance on these forward-looking statements, as these statements are subject to numerous risk factors as set forth in our SEC filings. To the extent that statements in this press release are not strictly historical, including statements as to product launch timing, revenue projections, business strategy, outlook, objectives, future milestones, plans, intentions, goals, future collaboration agreements, or otherwise as to future events, such statements are forward-looking, and are made pursuant to the safe harbor provisions of the Private Securities Litigation Reform Act of 1995. The forward-looking statements contained in this release are subject to certain risks and uncertainties that could cause actual results to differ materially from the statements made.
Powered by