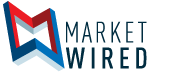 Park Sterling Corporation Completes Merger With First Capital Bancorp, Inc.
/EINPresswire.com/ -- CHARLOTTE, NC--(Marketwired - January 04, 2016) - Park Sterling Corporation (NASDAQ: PSTB) ("Park Sterling"), the holding company for Park Sterling Bank, announced today that its acquisition of First Capital Bancorp, Inc. (NASDAQ: FCVA) ("First Capital"), the holding company for First Capital Bank, was completed at 12:01 a.m. on January 1, 2016. Also on January 1, 2016, First Capital Bank was merged with and into Park Sterling Bank. The acquired branches will operate as a division of Park Sterling Bank until the conversion of core operations, which is expected to occur by the third quarter of 2016. 
Based on September 30, 2015 financial information and preliminary estimated purchase accounting adjustments, the combined company has approximately $3.1 billion in total assets, $2.5 billion in total deposits and $2.2 billion in total loans, and a network of 57 offices in the Carolinas, Virginia and North Georgia, including 10 offices in the now combined Richmond market.
Total consideration for the acquisition is approximately $87.1 million based upon the $7.32 per share closing price of Park Sterling common stock on December 31, 2015, the trading day prior to completion of the merger. Under the terms of the merger agreement, First Capital shareholders could elect to receive either $5.54 in cash, 0.7748 Park Sterling shares or a combination thereof for each share of First Capital common stock, subject to the limitation that the total consideration for shareholders will consist of 30.0% in cash and 70.0% in Park Sterling shares. First Capital warrant holders could elect to receive either $1.77 in cash, 0.24755 Park Sterling shares or a combination thereof for each First Capital warrant, subject to the limitation that the total consideration for warrant holders will consist of 30.0% in cash and 70.0% in Park Sterling shares. Those First Capital shares and warrants exchanged for stock will convert to Park Sterling shares in a tax-free exchange. Cash will also be paid in lieu of fractional shares. Park Sterling expects to issue approximately 8,376,472 shares as consideration in the merger. Final proration results will be announced once available.
James C. Cherry, Chief Executive Officer of Park Sterling, commented, "We are excited to complete our merger with First Capital and appreciate the strong effort from both teams in reaching this important milestone. We look forward to leveraging the combined company's larger balance sheet, distinctive product capabilities, strong branch network, empowered in-market bankers and exceptional service culture to provide financial solutions that address each customer's unique financial needs. We also remain confident that this attractive partnership will drive immediate efficiencies and provide accelerated revenue growth opportunities for our shareholders." 
About Park Sterling Corporation
Park Sterling Corporation, the holding company for Park Sterling Bank, is headquartered in Charlotte, North Carolina. Park Sterling, a regional community-focused financial services company with approximately $3.1 billion in assets, is the largest community bank headquartered in the Charlotte area and has 57 banking offices in the Carolinas, Virginia and North Georgia. The bank serves professionals, individuals, and small and mid-sized businesses by offering a full array of financial services, including deposit, mortgage banking, cash management, consumer and business finance, capital markets and wealth management services with a commitment to "Answers You Can Bank On®." Park Sterling prides itself on being large enough to help customers achieve their financial aspirations, yet small enough to care that they do. Park Sterling is focused on building a banking franchise that is noted for sound risk management, strong community focus and exceptional customer service. For more information, visit www.parksterlingbank.com. Park Sterling Corporation shares are traded on NASDAQ under the symbol PSTB.
Cautionary Statement Regarding Forward Looking Statements
This news release contains, and Park Sterling and its management may make, certain statements that constitute "forward-looking statements" within the meaning of the Private Securities Litigation Reform Act of 1995. These statements can be identified by the fact that they do not relate strictly to historical or current facts and often use words such as "may," "plan," "contemplate," "anticipate," "believe," "intend," "continue," expect," "project," "predict," "estimate," "could," "should," "would," "will," "goal," "target" and similar expressions. These forward-looking statements express management's current expectations or forecasts of future events and, by their nature, are subject to risks and uncertainties and there are a number of factors that could cause actual results to differ materially from those in such statements. Factors that might cause such a difference include, but are not limited to: synergies and other financial benefits from the merger with First Capital may not be realized within the expected time frames; costs or difficulties related to closing and/or integration matters might be greater than expected; changes in loan mix, deposit mix, capital and liquidity levels, emerging regulatory expectations and measures, net interest income, noninterest income, noninterest expense, credit trends and conditions, including loan losses, allowance for loan loss, charge-offs, delinquency trends and nonperforming asset levels, deterioration in the credit quality of the loan portfolio or the value of collateral securing loans, deterioration in the value of securities held for investment, the impacts of a potential increasing rate environment, and other similar matters with respect to Park Sterling or First Capital; inability to identify and successfully negotiate and complete additional combinations with other potential merger partners or to successfully integrate such businesses into Park Sterling, including the company's ability to adequately estimate or to realize the benefits and cost savings from and limit any unexpected liabilities acquired as a result of any such business combinations; failure to generate an adequate return on investment related to new branches or other hiring initiatives; inability to generate future organic growth in loan balances, retail banking, wealth management, mortgage banking or capital markets results through the hiring of new personnel, development of new products, including new online and mobile banking platforms for treasury services, opening of de novo branches or otherwise; inability to capitalize on identified revenue enhancements or expense management opportunities, including the inability to achieve adjusted operating expense to adjusted operating revenue targets; inability to generate future ATM and card income from marketing expenses; variability in the performance of covered loans and associated loss-share related expenses; the effects of negative or soft economic conditions, including stress in the commercial real estate markets or failure of continued recovery in the residential real estate markets; changes in consumer and investor confidence and the related impact on financial markets and institutions; the possibility of recognizing other than temporary impairments on holdings of collateralized loan obligation securities as a result of the Volcker Rule; the potential impacts of any government shutdown or debt ceiling impasse, including the risk of a U.S. credit rating downgrade or default, or continued global economic instability, which could cause disruptions in the financial markets, impact interest rates, and cause other potential unforeseen consequences; fluctuations in the market price of the common stock, regulatory, legal and contractual requirements of Park Sterling, other uses of capital, the company's financial performance, market conditions generally, and future actions by the board of directors, in each case impacting repurchases of common stock or declaration of dividends; legal and regulatory developments, including changes in the federal risk-based capital rules; increased competition from both banks and nonbanks; changes in accounting standards, rules and interpretations, inaccurate estimates or assumptions in accounting, including acquisition accounting fair market value assumptions and accounting for purchased credit-impaired loans, and the impact on Park Sterling's financial statements; and management's ability to effectively manage credit risk, market risk, operational risk, legal risk, and regulatory and compliance risk.
For additional information contact:
James C. Cherry
Chief Executive Officer
Park Sterling Corporation
704-716-2134
jim.cherry@parksterlingbank.com
Powered by