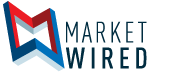 SoOum Corp. (SOUM) Provides 2015 Year in Review, Focus Moves Forward 2016 Platform Growth
/EINPresswire.com/ -- NEW YORK, NY--(Marketwired - December 10, 2015) - SoOum Corp. (OTC PINK: SOUM) provides an overview of the 2015 business events, and begins in earnest a focused agenda to attempt to grow throughout 2016.
At the beginning of 2015, shortly after merging with Swordfish Financial, the management of SoOum Corp. had a lot to accomplish. The corporation needed restructuring due to stock liquidity issues and the full dilution of capital structure from past managers of the company.
The company's goal was to conduct traditional financing, but with no shares left to sell and a very diluted capital structure, the only thing remaining was to conduct a Reverse Split, along with a name change to SoOum Corp. from Swordfish Financial.
Post-reverse split, the company is now better positioned to conduct traditional financing, the stock is now confirmed to be electronically transferable under the new symbol SOUM, and all fiscal reports are up to date, lending more liquidity to the shares.
Products the company will be engaging in have increased dramatically thanks to the new internet platform; a platform that is gaining in subscribers/users. A new logo for the company has been chosen and will be presented on the company's Investor Relations portal: www.sooum.com/investor-relations. The hiring of new Deal Architects are an ongoing effort we expect them to continue through 2016, allowing the company to strategically position itself geographically across the globe. In 2016, we will continue to concentrate on building exposure to our website portal and transaction diversity.
Statement from the CEO/Board of Directors: Looking Toward the Future.
"SoOum's mission of addressing shortages and minimizing scarcity is strong and is gaining momentum. It has been an eventful and trying year, but in the end, this year's work has put SoOum's management in a premium position to build upon a reinforced corporate foundation.
We now have an equity structure that provides management with increased capacity to begin building upwards on our trading platform. We have put the elemental technology into play and are now analyzing and enhancing this system that spans globally online and in-country. We are seeing an increased capacity to work on a less expensive but effective level as we find solutions for our importing/exporting partners, and as always, we realize SoOum's benefit in every arbitrage opportunity.
This year we fully expect to see our technology increase in its effectiveness by reaching further and employing more internal and outside talent. This will translate to more transactions completed with greater ease. In the end, our passion for our mission will be brightened and scarcity will be that much more diminished.
We owe a debt of gratitude to those who continue to work hard every day in enhancing and increasing their personal passion to this overarching cause and vision."
The focus throughout 2016 remains a concerted and focused effort to build more trading platforms throughout the world. Concurrently, management has a number of objectives of creating, building and maintaining shareholder values, reducing debt, and strengthening SOUM's balance sheet.
About SoOum
SoOum Corp. (OTC PINK: SOUM) is a "Physical Commodities Trading and Arbitrage" firm. SoOum's solutions focus on broad, real-time, information management, reliable trade economics and proprietary algorithms to find surpluses and fill shortages within the multi-billion dollar physical commodities universe. Visit www.sooum.com.
Cautionary Note Regarding Forward Looking Statement
Statements in this press release regarding the Company's business which are not historical facts are "forward-looking statements" that involve a number of risks and uncertainties. The Company cautions that various factors, including the factors described under the caption forward-looking statements in the Company's annual report on Form 10-K, could cause actual results to differ materially from the statements contained herein. These factors include the following: business conditions and volatility in the commodities market, and general economy; competitive factors including compressed gross profit margins; shifts in market demand; product availability; reliance on key customers; fluctuations in foreign currency exchange rates; income tax legislation; and the risk factors listed from time to time in the Company's reports filed with the Securities and Exchange Commission. The Company undertakes no obligation to update any forward-looking statement.
For further information about this release contact
Rich Kaiser
Business Consultant
YES INTERNATIONAL
757-306-6090
yes@yesinternational.com
Powered by