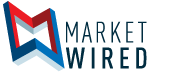 Puppet Labs Caps Off Strong Q3 2015 by Appointing Jennifer Tejada to Its Board of Directors
Company Has Now Closed Nearly 100 Deals of $100,000+ Since the Start of 2015, Highlighting Strong Enterprise Demand

/EINPresswire.com/ -- PORTLAND, OR -- (Marketwired) -- 11/13/15 -- Puppet Labs, the leading provider of IT automation software, announces today that it has appointed Jennifer Tejada, former CEO of Keynote Systems, to its board of directors as it closes a strong Q3 2015. In Q3 2015, Puppet Labs introduced Puppet Application Orchestration, its most ambitious product since Puppet Enterprise was released four years ago; secured the largest contract in company history; hosted nearly 7,000 onsite and virtual attendees at PuppetConf 2015; and deepened its collaboration with AWS and Microsoft.
Jennifer Tejada most recently served as president and CEO of Keynote Systems, a digital performance management SaaS business. Upon its acquisition by Dynatrace earlier this year, Keynote Systems recorded more than $100 million in revenue with more than 500 employees. Prior to Keynote Systems, Jennifer was Executive Vice President and Chief Strategy Officer, of Mincom, a $200 million global enterprise application software company. Jennifer brings nearly 20 years experience in growing recognized global technology companies through innovation in product development, marketing, sales and strategy. In addition to Keynote Systems, she's held senior positions with industry-leading software and consumer products companies including Procter & Gamble and i2 Technologies. Jennifer is the second board appointment for Puppet Labs this quarter, following the appointment of Gerri Elliott in September.
"Jennifer is a customer-focused leader with a strong track record for building teams, markets and creating customer value through strategic product innovation across a variety of industries, including infrastructure software," said Luke Kanies, founder and CEO of Puppet Labs. "We're thrilled to have Jennifer on our board and are excited to benefit from her unique ability to effectively communicate the value of business-changing software to a variety of audiences."
"Today, every organization is a technology company that needs to deliver software faster and more reliably," said Jennifer. "As the market leader in IT automation, Puppet Labs continues to set the standard for how organizations in all industries adopt practices that enable the rapid deployment of critical software their customers rely on. The best is yet to come as Puppet expands into orchestration, and I am fortunate to share my experience with the team and board as we accelerate into Puppet Labs' next phase of growth."
Other milestones from Q3 2015 include:
Additional Resources:
About Puppet Labs
Puppet Labs, Inc. is the leader in IT automation. Puppet Labs software provides system administrators the operational agility, efficiency and insight they need to proactively manage dynamic infrastructure, scaling from tens of servers to thousands, both on premise and in the cloud. Thousands of the world's leading organizations use Puppet Labs software to configure and manage their IT infrastructure, including Bank of America, Cisco, NYSE, Salesforce.com and WebEx. Based in Portland, Oregon, Puppet Labs employs 400 people. The company is backed by investors Kleiner Perkins Caufield & Byers, Google Ventures, VMware, Cisco, True Ventures and Radar Partners. To learn more, please visit PuppetLabs.com.
Media Contact
Justin Dorff
PR Manager
(510) 875-9608
justin.dorff@puppetlabs.com


Powered by