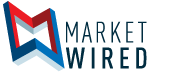 Spikes Security Bolsters Executive Management Team, Further Expanding Its Leadership in Web Malware Isolation Market
Eric Sullivan, Bill Gardner, and Sean Gavin Join in Key Engineering, Product Management and Sales Positions

/EINPresswire.com/ -- LOS GATOS, CA -- (Marketwired) -- 11/03/15 -- Spikes Security®, the isolation security company, today announced the addition of three new members to the company's senior management team -- Eric Sullivan as the company's new vice president of engineering, Bill Gardner as the new vice president of product management, and Sean Gavin as the firm's new vice president of sales. All three executives will be tasked with expanding the company's leadership in the emerging web malware isolation market, which promises to make traditional detection-based security products obsolete.
"The unique skills, domain experience, and strategic value that Eric, Bill, and Sean to bring to the company are truly impressive," said Michael Mansouri, president of Spikes Security. Their contributions -- both individually and as a team -- will empower us to continue delivering high value security innovations that solve critical security problems for our customers."
"Our mission is to transform a multi-billion dollar network security market," explained Spikes Security founder and CEO, Branden Spikes, "because it has failed to adequately protect businesses from undetectable malware being delivered into otherwise secure networks through web browsers. We believe the key additions we've made to the management team will allow us to accelerate that process. I am delighted they are on board."
Eric Sullivan brings more than 15 years of senior engineering management experience to his new role at vice president of engineering at Spikes Security. Previously, Sullivan served as vice president of engineering at Artemis Internet, a cybersecurity division of the NCC Group, Ltd. He built the engineering team from the ground up, forming a high-performance organization across the entire breadth of product development and delivery. Prior to Artemis, Sullivan served as a senior engineering director at Nokia, where his team established a line of firewall and intrusion prevention appliances that grew to more than $200 million in annual sales. His security and networking experience includes management and development positions at Ipsilon Networks, Network Equipment Technologies, Adaptive Corporation, First Pacific Networks, and Digital Communications Associates.
Bill Gardner joins Spikes as vice president of product management. He is an information security veteran since 1980 holding key positions within the product teams at companies such as Bromium, Websense and McAfee. In addition, Gardner founded and operated a Silicon Valley security reseller for 17 years. He began his career as a cryptographic systems engineer in the US Air Force Electronic Security Command. His extensive "hands on" experience with a broad range of security products and technologies from a broad range of vendors has made him a sought-after speaker at events sponsored by organizations such as the ISSA and the ISC2, as well as Black Hat, Infosec Europe and Interop.
Sean Gavin takes over as vice president of sales at Spikes. Gavin is a seasoned executive with more than 25 years of sales, business development, general management and engineering experience, at both domestic and international organizations. Before joining Spikes, he built Fortinet's US Enterprise business in preparation for a successful IPO. He was then named vice president of sales for Fortinet's Americas region for the company's entire suite of ancillary security products. Before Fortinet he was Vice President of Sales at Vernier Networks, a security vendor in the Network Access Control space. Gavin has held several positions at networking and telecom software companies including Strix Systems, Vertel, WorldTalk Communications and Retix. He is a graduate of the Dublin Institute of Technology where he studied Computer Science.
About Isla Malware Isolation Technology from Spikes
Spikes Security's Isla (Spanish for "island") is designed for organizations that want complete protection against malware delivered through web browsers. Isla processes all web content on secure appliances deployed outside the network -- essentially an island outside the network -- where content remains in hardware-isolated VMs created for each user session. Isla instantly and continuously transforms all web content -- audio, video, text, and graphics -- into a benign, malware-free format and delivered to end user browsers using patent-pending technology developed by Spikes Security. No original web content is ever delivered to endpoint devices.
Web browsers have become the most strategically important application for business, but also the application most vulnerable to cyber attacks because they are permitted to download program code from unknown sources and fully render it inside a secure network. Research conducted by Spikes Security with the Ponemon Institute earlier in 2015 revealed that using web browsers cost organizations an average of $5.62M each year. This total includes the cumulative costs associated with detection, prevention, forensics, and remediation of malware attacks directly related to undetectable browser-borne malware. Isla (Spanish for "island") is an innovative solution specifically focused on eliminating all web malware attacks delivered through browsers.
The Isla web malware isolation system has been tested by ICSA Labs, and in their final test report the security of Isla was confirmed:
"Throughout the malicious URL testing, network traffic was monitored to confirm that the malicious payload was sent. The Isla system remained unchanged and showed no signs of an attack or infection."
About Spikes Security
Founded in 2012, Spikes Security is focused on delivering secure, scalable, high performance appliance and software solutions that empower businesses with the freedom to safely leverage the web without fear of cyber-attacks. Its flagship offering is a powerful web malware isolation system that prevents all browser-borne malware from entering corporate networks and infecting endpoints, including mobile devices, while providing end users with a high quality user experience. https://spikes.com/index.html
Media Contact:
Dan Chmielewski
Madison Alexander PR
1-714-832-8716
1-949-231-2965
Email: Email Contact


Powered by